Dr. Ting ZOU
Dr. Ting ZOU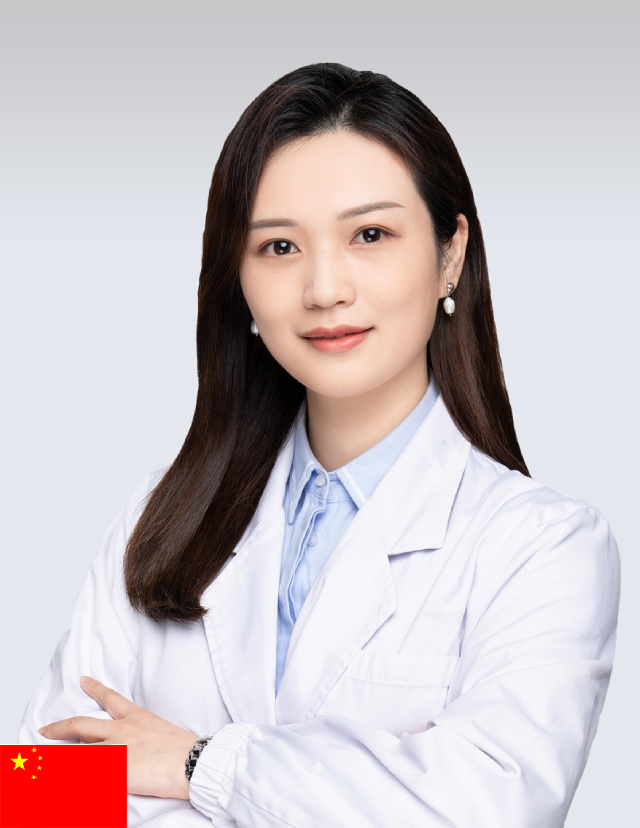 Position:
Specialty: Dermatology
Language: Mandarin, English
Qualifications & Experiences:
Master of Dermatology, Tongji University
Participated in important academic conference in domestic dermatology many times
Continued to study in Munich, Germany, Shanghai Tenth People's Hospital, Shanghai Dermatology Hospital
Good at diagnosis and treatment of various common and difficult skin diseases, especially experienced in acne and complications;
Committed to the comprehensive treatment of pigmented skin diseases and skin rejuvenation problems, such as skin rejuvenation, wrinkle removal, etc.;
Good at using optoelectronic technologies such as pulsed lasers, non-ablative fractional lasers, ablative fractional lasers, etc.;
Good at surgical treatment of skin tumors.
Days & Hours: By Appointment