Dr. Chunying Guo
Dr. Chunying Guo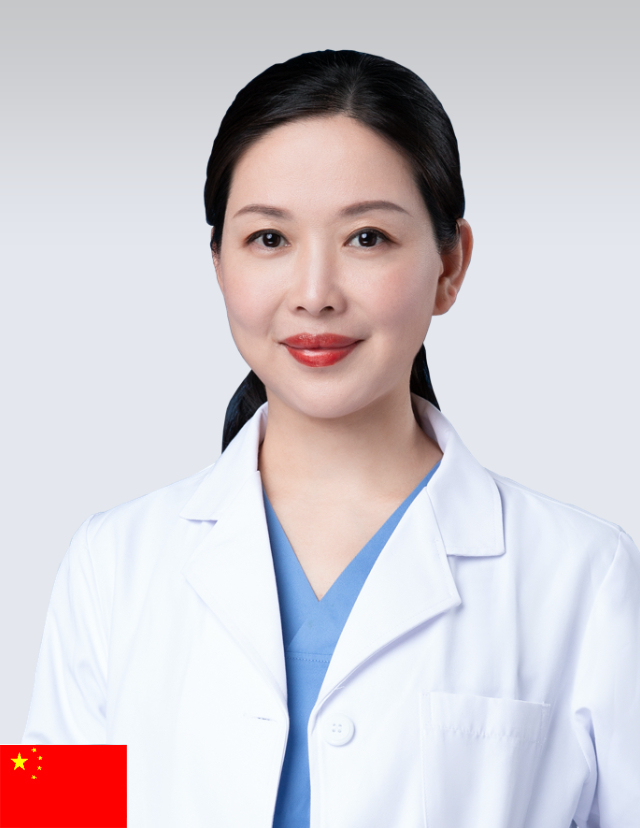 Position:
Specialty: Dermatology
Language: Mandarin, English
Qualifications & Experiences:
Master Degree of Skin Cancer, University of Queensland, Australia
Member of DASIL & ASLMS
Allergan certified injection expert for Botox® and Juvéderm®
Elravie® certified injection expert in greater China
APTOS® certified thread lifting physician
Quill® designated thread lifting physician
With more than 20 years of clinical experience in dermatology
Good at the diagnosis and treatment of skin diseases in children and adults, such as eczema, atopic dermatitis, acne, rosacea, viral warts, athlete's foot, folliculitis, hair loss, skin cancer, etc.;
Good at improvement of pigmented lesions, such as melasma, Ota nevus, seborrheic keratosis ( age spots),freckles, sunburn, etc.;
Good at skin surgery, such as removal of pigmented moles, subcutaneous cysts, skin tumors.
Days & Hours: By Appointment