Dr. Yu Weijun
Dr. Yu Weijun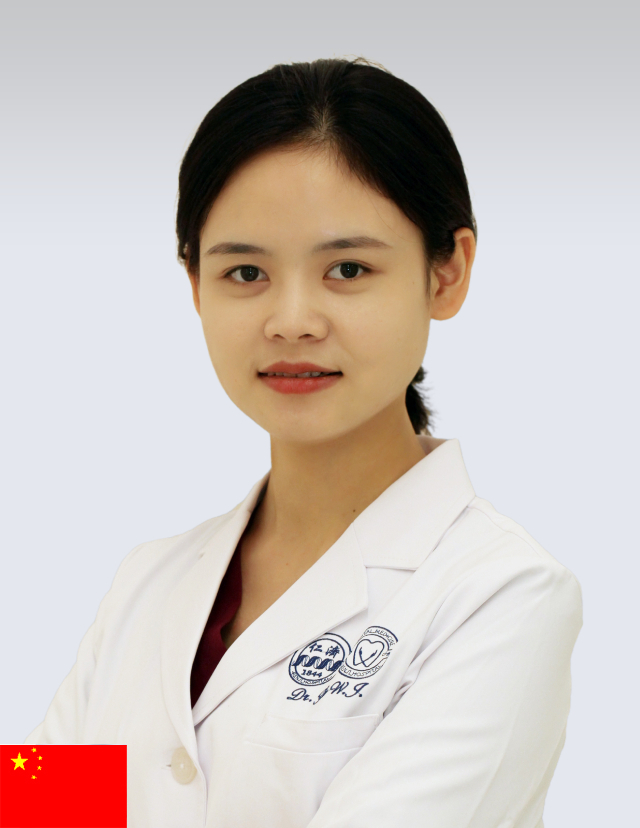 Position:
Specialty: General Dentistry
Language: Mandarin, English
Qualifications & Experiences:
Dr. Yu Weijun graduated from College of Stomatology, Shanghai Jiao Tong University School of Medicine, and currently works as a dentist in Renji Hospital affiliated to Shanghai Jiao Tong University School of Medicine.
Dr. Yu is experienced in diagnosis and treatment of dental caries, pulp and periapical diseases; the removable, fixed and implant repair of dental defects and dentition defects, pre-repair surgery, periimplant health maintenance and periodontal support treatment, etc.
Adhering to the concept of "patient-oriented", Dr. Yu strives to provide one-stop quality service for patients. She also has several years' working experience in the comprehensive diagnosis and treatment team of dental implant and restoration.
In terms of academic research, Dr. Yu has visited Fukuoka Dental College and Yang-ming University, and has obtained the training certification of the National Clinical Research Center for Oral Diseases. She participated in the oral implant training organized by the Chinese Stomatological Association, and published several academic articles in professional journals such as Eur J Dent Educ, Acta Biomater, Int J Nanomedicine, Oral Dis, etc.
Days & Hours: By Appointment